Meet two sisters who are serious about winning.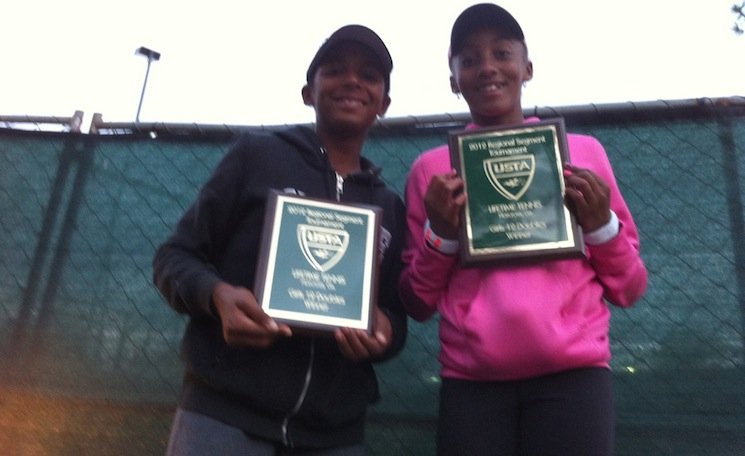 Both Tornado and Hurricane Black, these are their real names by the way, are looking to solidify their place in tennis history. At just 15 years old, Tornado, on the left, reached the third round of the U.S. Open Junior Women's Tournament and her sister, Hurricane, is the top-ranked 12-and-under women's player in the U.S. 
The sisters are easily comparable to Venus and Serena Williams, but the girls are used to it. They take it all in stride. They are making sure they develop their individual games day by day. They're not sure if they have the right chemistry to play on the court together yet, but in the meantime, I'm sure they are encouraging each other along the way.
When your sibling or good friend tries to go after something, do you encourage them or put them down negatively? Think about it today and try to be a little bit more encouraging than you have been lately. Your siblings/friends will appreciate it 🙂