Do you remember what happened in this photo? Keep reading to find out.
Take a look at the GIF below.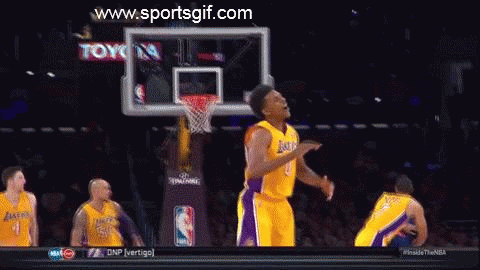 It's pretty much self-explanatory, but Los Angeles Guard Nick Young thought that his shot was going to go in, and he turned around and started celebrating. The bad thing is that his shot missed and he looked foolish as he hustled back on defense.
Learning to be humble is one of the greatest lessons you can learn, especially in sports. The best way you can remember that is by remembering Who gave you the ability to play sports in the first place. The bigger purpose of us playing sports is for God's glory. Let God use you in your sports ministry to reach as many people as possible. In order for this to happen though, one of the things you must be, especially as a witness, is humble. There's no place for ego in this. Good luck, because two decades later, I'm still learning this lesson 🙂