What do all of Tim Howard's record-setting 16 saves look like at once?
Even the US were eliminated from the World Cup this past week, Tim Howard has been praised for his goal keeping skills. In the 2-1 loss to Belgium, Howard saved a World Cup record 16 shots on goal! It's an incredible display of athleticism. The cool thing though is that someone was able to capture all 16 saves in a GIF all AT THE SAME TIME. Check it out: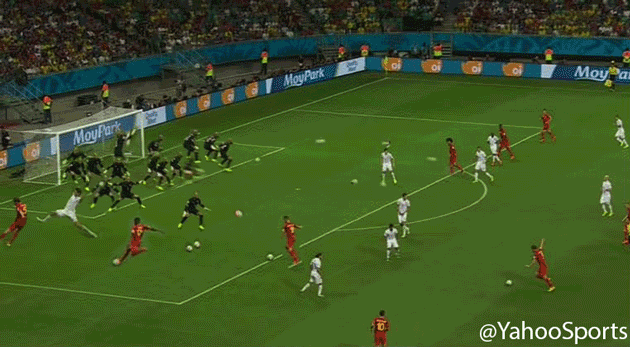 These kids on the Internet are pretty good at finding cool things. When I see this visual, it reminds me of how we all have someone trying to protect us from shots from an opponent. God is the goalkeeper of my life and every now and again, it's always good to think back on how God has saved you from certain things. If you have trouble thinking of any, ask Mom and/or Dad to help you. The great thing about God is that He never gets tired of protecting you, never needs a substitute, and best of all, He LOVES you! Take some time to thank Him for what He's protected you from.
Happy Sabbath!