I just have one question this week…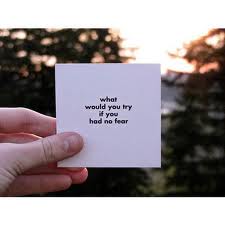 If I had no fear, I might approach more people since I get super nervous around crowds.
God didn't give us a spirit of fear, so we should have nothing to worry about. With God on our side, there's nothing that we shouldn't be able to face. So…what would you do if you didn't have any fear?