By this time next week, a new NCAA champion will be crowned. What team do you think has the most fans?
As you can see on the map below, Kentucky has the most supporters by a mile! This doesn't mean that they will win, but it's a lot easier to do things when you know that someone is giving you support.
Now take a look at the map that shows where the most Christians are: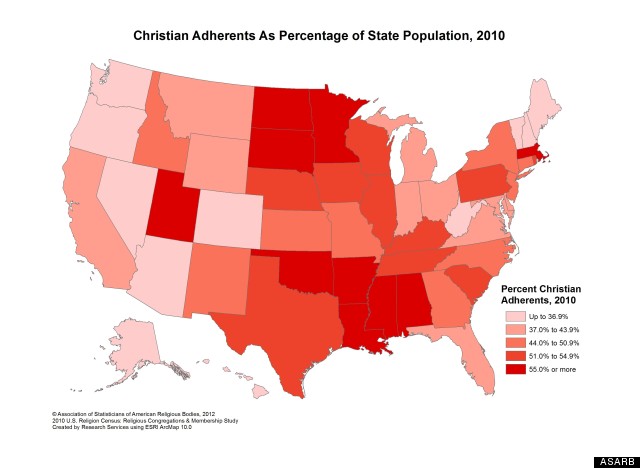 Now, knowing where most of the other Christians are, does that give you more or less confidence when trying to be a witness? Good luck to all teams this weekend, and good luck to those doing the best they can to be a witness for God.