Here's how you get Thumbuddies for your collection
You collect Thumbuddy e-trading cards by finding claim codes in the print magazine or anywhere on the website. Claim codes look like this: grntb107
Each Thumbuddy code can only be redeemed a limited number of times or can expire at a certain date.
Oh, look! Here's another code. giddyup108
Here's how it works: After logging in, hover over the "Welcome, [username]" menu, then click on the "Claim Thumbuddy" menu.
Now you can see a popup called "Claim your Thumbuddy." Type your code in the box then click on the blue button to collect your Thumbuddy.
After clicking on "Claim my Thumbuddy" you may see one of these messages.
Successfully claimed

 

Already claimed

Usage limit exceeded

Claim Code expired

Enter Valid Claim Code

(when the user types in a random or wrong code ).

User need to login first for claim code

.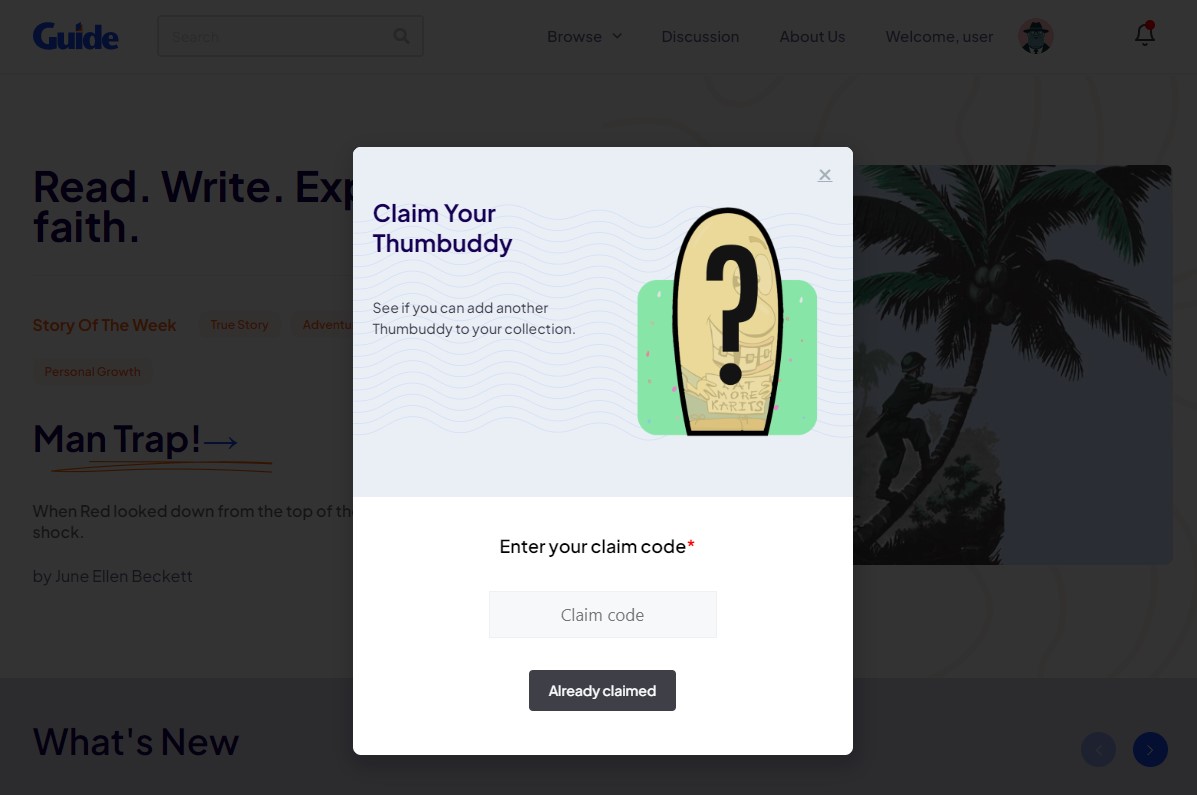 After you get a "Successfully claimed" message, you will be redirected to your own collection page where you can see your new Thumbuddy displayed.